Unless you've been living under a rock, you've heard that the real estate market is "hot" right now. But just how hot is it? And what does a "hot market" really mean? We're sharing real estate market stats from four Eastern Shore counties that illustrate just how sizzling this market is.
These stats were compiled June 4, 2021 and show huge increases in the number of homes sold and in median sales prices. The stats also show that homes are selling FAST. All of this is being driven by a lack of inventory… So if you've been on the fence about whether or not to sell your home, this is one of the best markets to do so. We'd be happy to help.
If you're a buyer, don't let these rip-roaring stats spook you. Conditions are very different than in 2008-2009 and most experts say we are NOT in a housing bubble. This article from Fortune does a good job of illustrating how this time really is different. Prices will likely stabilize in the future, but they're unlikely to fall in any significant way. So this is as good a time as any to become a homeowner! We're here to help if you're ready to move forward.
Without further ado, let's take a look at these real estate market stats for Dorchester, Caroline, Talbot, and Wicomico Counties!
Dorchester County, MD Real Estate Market Stats
Click the image below to open PDF: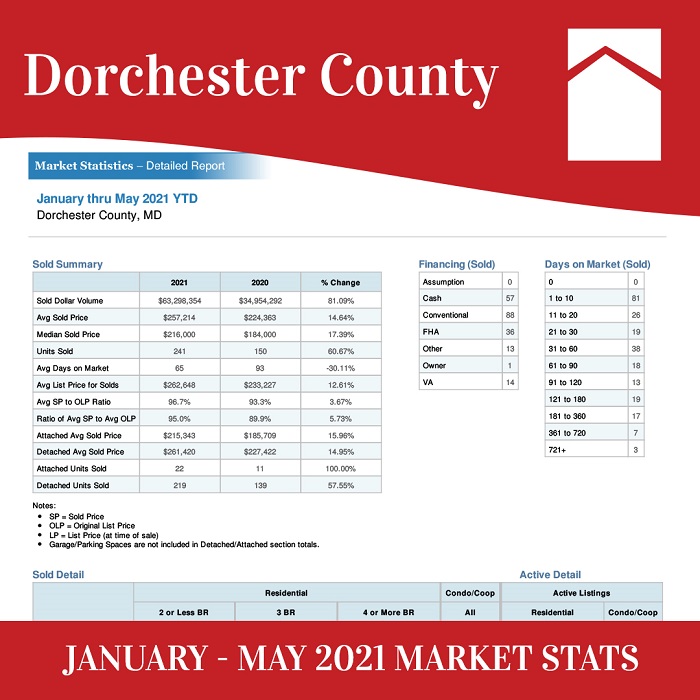 Caroline County, MD Real Estate Market Stats
Click the image below to open PDF: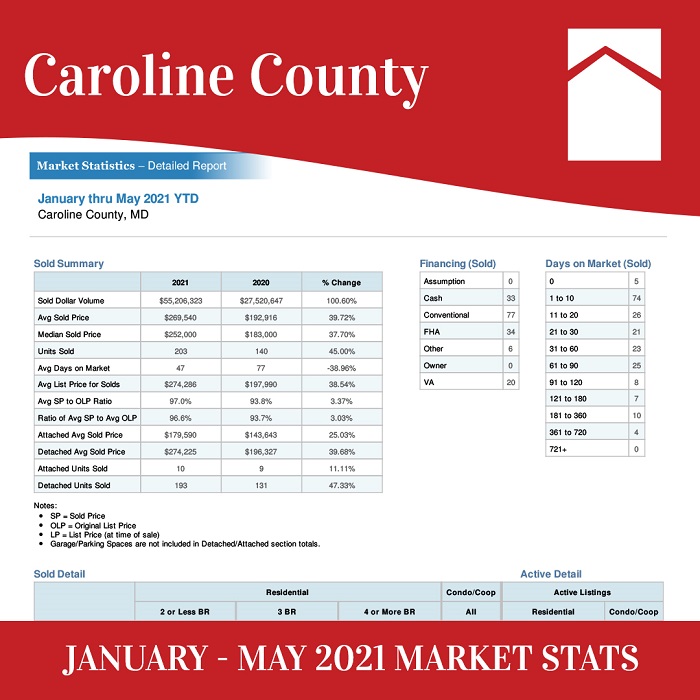 Talbot County, MD Real Estate Market Stats
Click the image below to open PDF: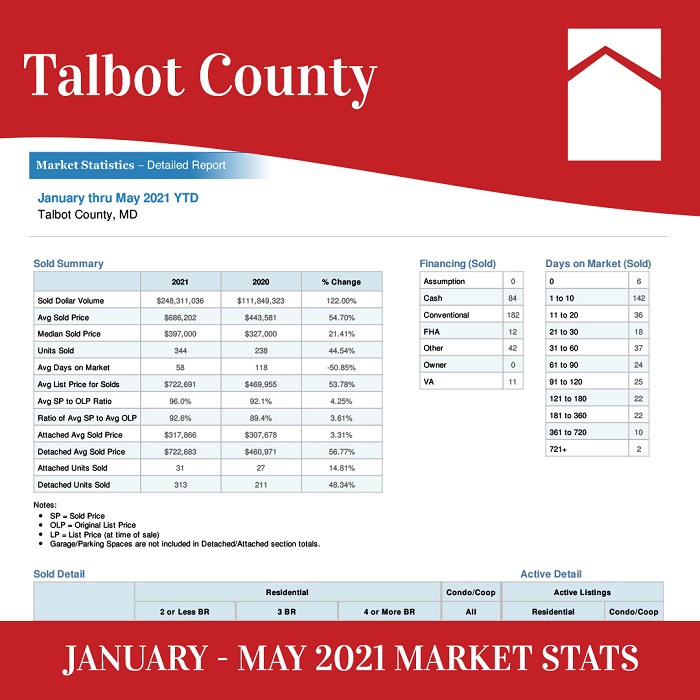 Wicomico County, MD Real Estate Market Stats
Click the image below to open PDF: