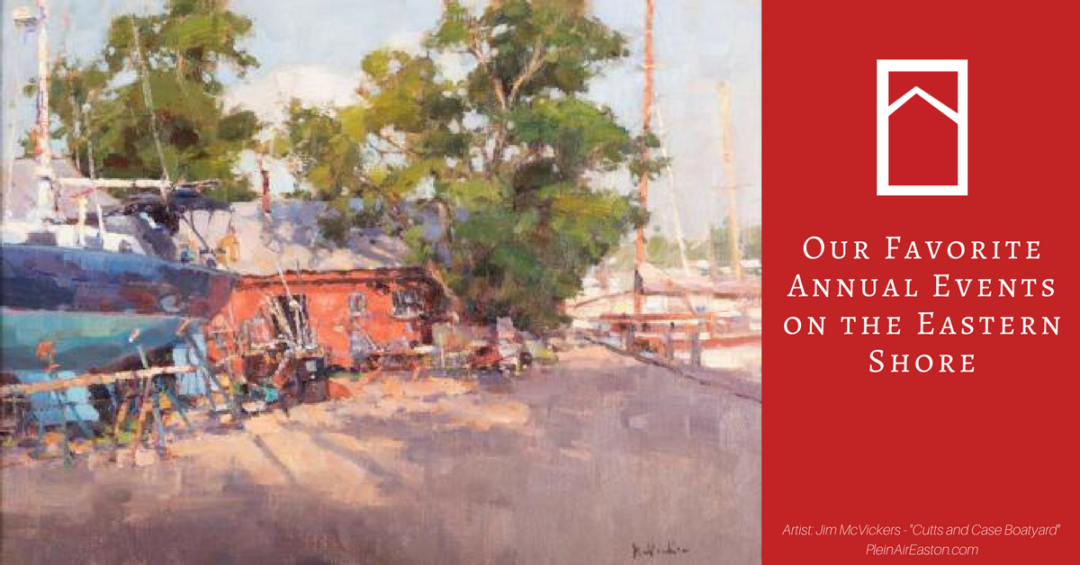 It's easy to list reasons why people love living on Maryland's Eastern Shore: the water, the people, the rural landscape, the proximity to beaches and cities… We could go on! There's a reason Maryland is referred to as "America in Mini" due to our vast landscapes and distinct four seasons. But are you aware of the unique national events held on the Mid-Shore each year?
Caroline, Talbot and Dorchester Counties are home to many annual races, art festivals and outdoor events that draw families and visitors from around the world to our peaceful destination. Whether you're a life-time resident, a traveler wanting to visit, or looking for a new place to call "home," you don't want to miss these events on the Mid-Shore this year.
Eastern Shore Sea Glass & Coastal Arts Festival
April 7-8, 2018 in St. Michael's
The Eastern Shore Sea Glass & Coastal Art Festival will showcase over 30 artisans from all over the East Coast, from Maine to Virginia. Festival Attendees are encouraged to bring their favorite sea glass and pottery shards to learn more about their pieces with fellow beachcombers.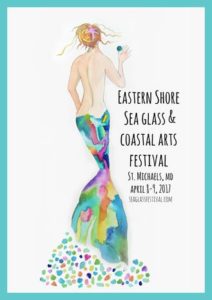 St. Michael's Running Festival
May 19, 2018 in St. Michael's
The St. Michaels Running Festival has been one of the premier destination races in the Mid-Atlantic since our inaugural event in 2012. Based in one of the oldest waterfront towns on the Chesapeake, runners will be treated to beautiful water views, breathtaking communities and tranquil runs down country lanes and a rockin' after-party in downtown St. Michaels. This race is one of only two Maryland events recognized in the TOP 100 HALF MARATHONS IN THE USA! There is also a 5K and 1K Kids Fun Run.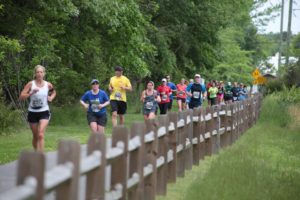 Cambridge Classic Powerboat Regatta
May 19-20, 2018 in Cambridge
The country's longest-running powerboat races happen right here in Dorchester! This year marks the 108th Cambridge Classic Power Boat Regatta from May 19-20 on the Choptank River. Some of these boats reach speeds up to 170mph! The fleet ranges from the classic Jersey speed skiffs turning on their sides and going airborne at 70mph to the 1,500-horsepower grand prix boats that reach speeds of 170 mph.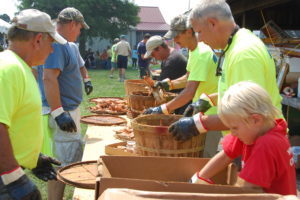 Strawberry Festival
May 27, 2018 in Ridgely
The 38th annual Strawberry Festival will take place at Martin Sutton Park on Sunday, May 27, 2018 from 9 am to 5 pm. The festival is one of Caroline County's premier events! It includes music, food and craft vendors, children's entertainment, the Strawberry Chase 5K Run/Walk, a parade, and much more. The festival kicks off with the Annual Strawberry Chase 5K Run/Walk. It continues with musical entertainment, parades, food and craft vendors and the children's entertainment area. If you're looking for a day filled with good wholesome fun, delicious food and entertainment, then the Ridgely Lions Club's 38th Annual Strawberry Festival is the place to be.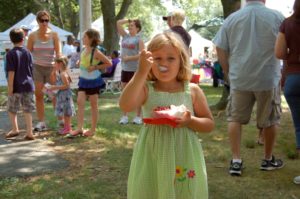 Plein Air
July 15-22, 2018 in Easton
Plein Air Easton is the largest and most prestigious juried plein air painting competition in the United States. In its 13th year, it is held in Easton, Maryland each July. Plein air painters produce art from life (as opposed to in the studio). Artists from all over the United States and beyond will apply to this competition. Many of the world's most accomplished artists have Easton at the top of their wish list of competitions and we will continue to set the bar for excellence in the coming year.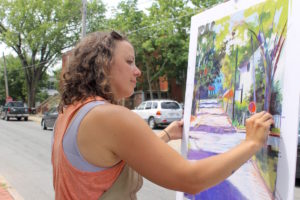 Waterman's Appreciation Day
August 12, 2018 in St. Michael's
The 9th annual Watermen's Appreciation Day comes to the Chesapeake Bay Maritime Museum in St. Michaels, Md., featuring a spirited boat docking contest, steamed crabs and other regional food, live music, beer, boat rides, family activities, and more. The fundraising event is organized by CBMM in cooperation with the Talbot Watermen Association, with proceeds benefiting both organizations.

Caroline Summerfest
August 17 and 18, 2018 in Denton
The 30th annual end of summer celebration unfolds on the streets of Downtown Denton from August 17-18. Check out the three stages of live entertainment, strolling performers, arts and crafts for the children, fireworks display, car show, and plenty of festival foods.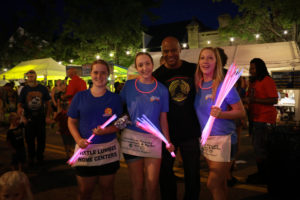 Ironman
September 29, 2018 in Cambridge
IRONMAN Maryland®, also known as Chesapeakeman®, begins with a 2.4-mile swim in the fresh water of the Choptank River on the Delmarva Peninsula. The 112-mile bike takes athletes through Dorchester County and into the aforementioned wildlife refuge. The course is flat, fast and scenic. The day finishes with a 26.2-mile run on flat country roads. One thing that makes this course unique is its 112-mile bike course, taking athletes through the Blackwater National Wildlife Refuge-a critical waterfowl sanctuary for birds migrating along the Atlantic Flyway and containing nearly one-third of Maryland's tidal wetlands.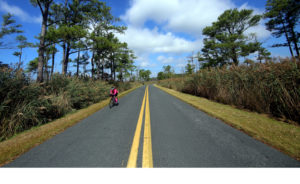 Ridgely Car Show
October 13, 2018 in downtown Ridgely
The 8th Annual Ridgely Car Show accepts all years, makes & models of cars, trucks and motorcycles in dozens of classes. There will be over 100 trophies, including some very unique trophies for specific classes, awarded on a judged basis. "The King" Richard Petty will be appearing and signing autographs at the car show. Be sure you are there for this once in a lifetime opportunity. There's more than just cars, trucks, and motorcycles in Ridgely. Make plans to come early and stay late, there's plenty for every family member at the most action-packed car show on the Shore!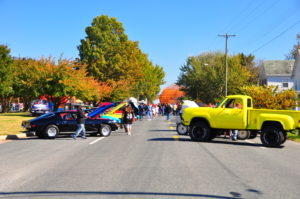 Waterfowl Festival
November 9-11, 2018 in Easton
18,000 to 20,000 visitors from throughout the U.S. and other countries attend each year. Art collectors looking for the best in wildlife art, hunting enthusiasts celebrating their traditions and skills, families looking for a weekend getaway, and shoppers seeking the perfect holiday gifts all find something to enjoy at the 48th Annual Waterfowl Festival.

You can see why we love living on the Shore! If you're looking for the perfect piece of Eastern Shore real estate to call your own, we'd love to help! Shoot us a message or call us at 410.228.9333.