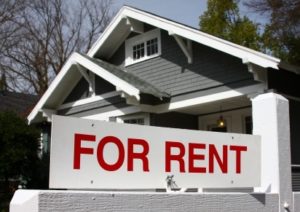 The increase in Americans renting homes today is undeniable. Investing in rental properties can be very economical for homeowners for many reasons. Not only can rental properties help accumulate long-term wealth, they also prepare a financially stable future and diversify investment portfolios.
According to Trulia, there has been a significant increase in the number of Americans who rent their homes in the last 10 years. A recent report examines growth in renting versus owning across the U.S., as well as the rise in rental housing prices between 2006 and 2014. Because increasing student loans are making qualifying for a mortgage more difficult, the demand for rental properties will only grow over time.
The Eastern Shore is going through a bit of a renaissance in many towns with new people moving in and renting homes. There's a high demand for downtown housing that's close to restaurants, shops and the water, so it's the perfect time to make a real estate investment. Eastern Shore real estate is booming when it comes to rentals, and we know the benefits.
We've gathered the top 5 reasons you should invest in rental properties on Maryland's Eastern Shore:
1. Stability
Unlike the latest tech trend or start-up company, real estate is an investment that will last. The beauty of rental properties is that people will always need a place to live, so the demand will never end. And we know from experience that most people who come to the Eastern Shore immediately feel at "home" and choose to stay to raise families and enjoy the rural lifestyle.
"Real estate cannot be lost or stolen, nor can it be carried away. Purchased with common sense, paid for in full, and managed with reasonable care, it is about the safest investment in the world." Franklin D. Roosevelt
2. Tax Benefits
Renting out your home has numerous tax benefits. You can write off the interest on your mortgage or credit cards with property purchases, insurance, maintenance costs, travel expenses and even property taxes as a rental property owner. In the midst of Tax Season right now, think of how great it would be to write some of those things off!
3. Income
As long as your rental property is occupied with tenants, you can receive a steady stream of income while also paying down your mortgage. You're your own boss. You get to choose which property to invest in, which tenants you will rent to, how much you will charge for rent, and how you'll manage the property as a whole. Plus you don't have to be present all the time to make money!
4. Leverage
You can use a bank loan or private lending to purchase a property and increase the potential return. You don't need 100% of the property purchase price (wow, say that 3 times fast!) to buy it, allowing you to buy more than you could in stocks or other investments. Your time and abilities can also be leveraged to make the home or property as nice as you want, increasing the rental price!
5. Easy to Begin
It's not very difficult to turn your home or property into a rental, especially if you consult with a real estate agent. We can walk you through how to price your property and write a lease. We can also recommend property managers if you'd rather not be the landlord, and we even help you find potential tenants!
If you're interested in purchasing a home or making yours a rental, shoot us a message or give us a call at 410-228-9333!