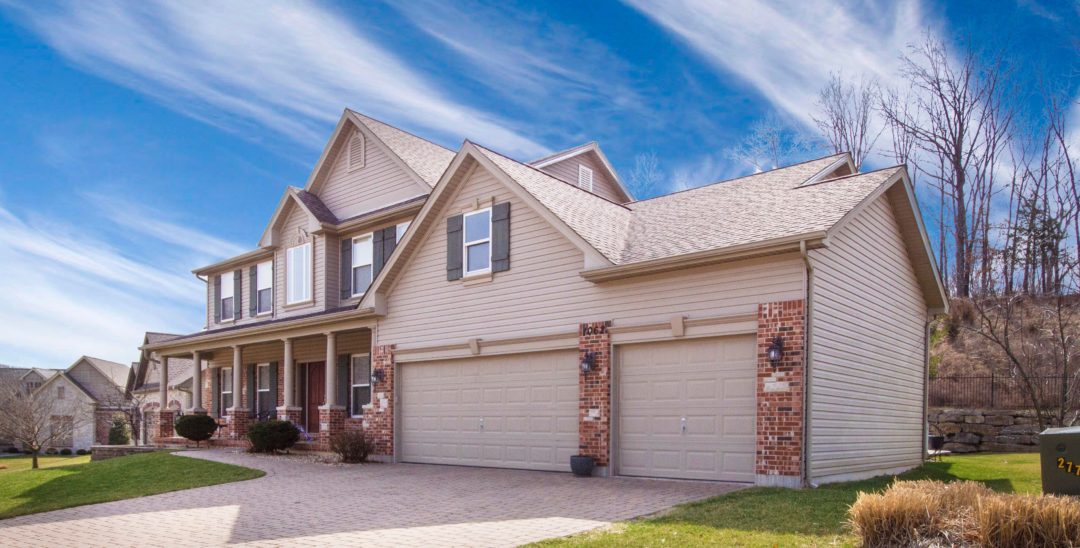 Repairs and maintenance are a reality of home ownership. There are some jobs that are definitely best left to the professionals, but there are many repairs you can do yourself. Mastering a few simple DIY home repair techniques will save you a lot of money in the long run. Here, we share a few of our favorite tips and resources for DIY home repair.
Kitchen Home Improvement & Repairs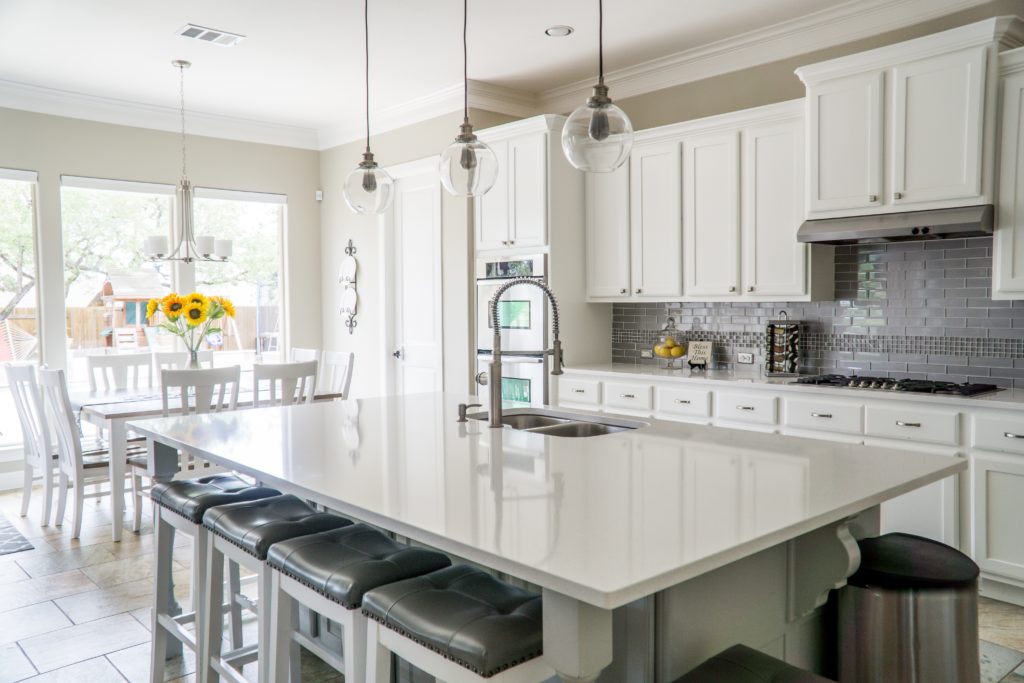 How to Fix a Clogged Sink
It is quite common for food to get clogged in the sink. To clear the path, you can take a plunger to try and suction the particles out of the drain. If pesky particles are remaining, make a baking soda and vinegar mix to unclog the sink.
How to Fix Burns on Laminate Countertops
Hot pans can do serious damage to laminate countertops. Large burns will call for a replacement, but minor burns are a simple fix. First, start by scrubbing the area with steel wool or a rough material like sandpaper, then create a homemade abrasive cleaner (baking soda and water) to remove all excess material.
Check out other great kitchen repair tips at the DIY Network blog!
Bathroom Repairs & DIY Renos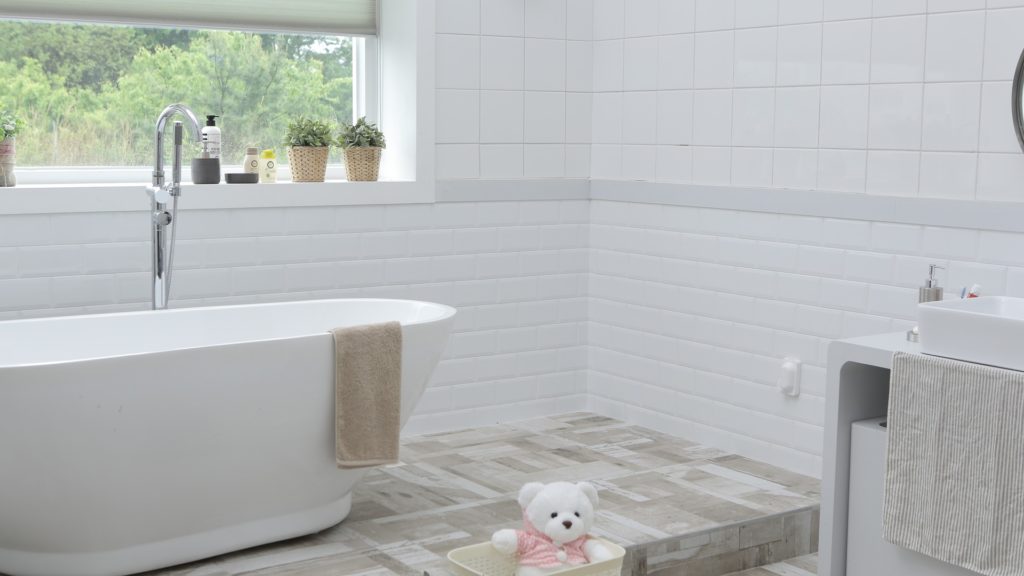 Planning & Managing Bathroom Renovations
Whether your vision for your bathroom involves tile, vinyl, wallpaper, or paint, this book will ensure you are repairing and remodeling your bathroom like the professionals. It also includes steps for planning out your project and finding fixtures that fit! This is a great beginner's guide to bathroom renovations.
Bathroom Remodeling for Dummies
How to Fix a Broken Faucet
Make sure when fixing a broken faucet, you have a replacement at the ready! Also, ensure your water is turned off and you put a stopper over the drain to keep any pieces from falling into the pipes. These are the basic things you need to do to prep your bathroom for a faucet repair or replacement. Check out these handy videos on how to actually tackle the job!
How to Replace a Bathroom Sink Faucet
Keeping Every Room Beautiful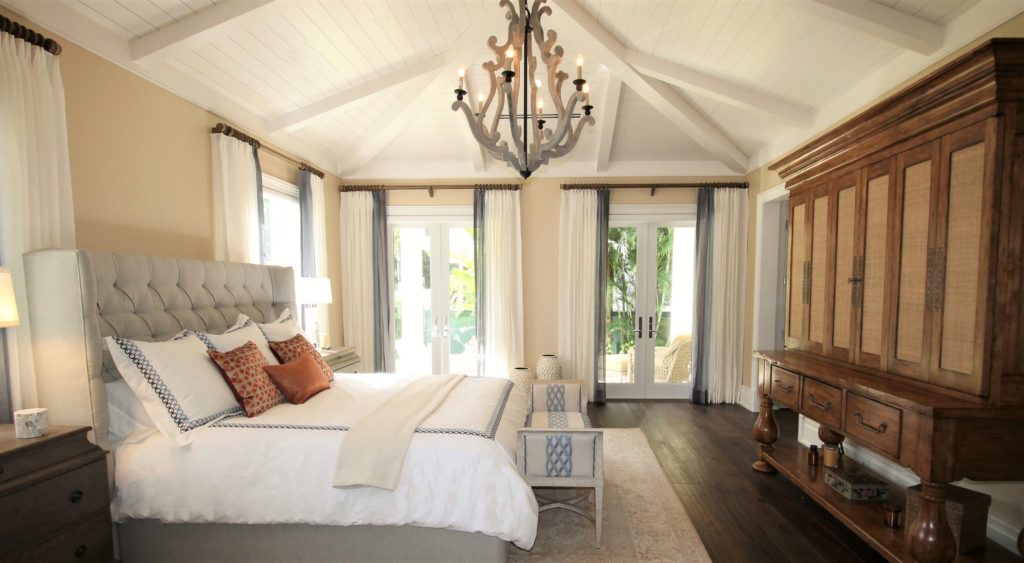 How to Paint Like a Pro
Nothing makes your home feel cleaner than a fresh coat of paint! It's incredible what a difference a fresh paint job can make. It's one of the easiest, most affordable, and most dramatic home improvements you can make. Check out this article about how to paint a room like a pro!
Top 10 Ways to Paint Like a Pro
How to Change Out Lights Fixtures
Light fixtures are like jewelry for your house! Updating ceiling fixtures can make a HUGE difference in your home. Light fixtures may seem difficult to replace, but this video will teach you how to do it step-by-step. It's much easier than you'd expect!
How to Replace a Ceiling Light Fixture
How to Replace Doorknobs & Cabinet Hardware
Okay, doorknobs and hardware are ALSO the jewelry for your home! This is another simple change that can make an amazing difference. Few things can cause a home to look as dated as doorknobs and hardware. To change out cabinet hardware, just unscrew from the back side of the cabinet door, pop in the new one, and tighten. Replacing a doorknob is almost as easy!
Bonus tip: If your cabinet hardware is a dated color or finish, you can give it a SUPER affordable update with spray paint! Just remove the hardware and give it 2 – 3 coats. Let everything dry thoroughly before reinstalling.
DIY Outdoor Spaces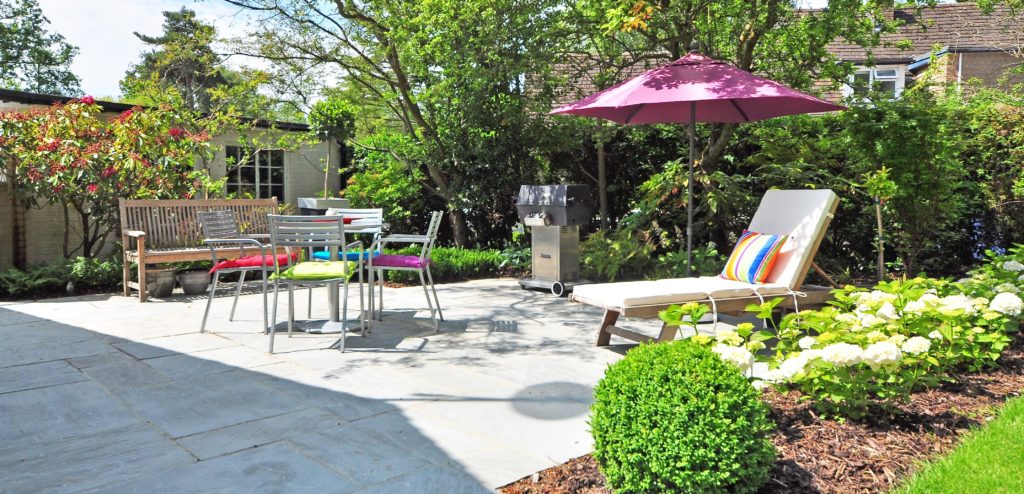 How to Repair Chipped Outdoor Paint
When your exterior color begins to crack, it's not just unsightly; it's a sign that your interior and exterior walls may be compromised. Any exposed wood can start to rot and decay, leaving your home vulnerable to moisture and pests. Pressure washing your house will get rid of chipped paint and will allow you to create a new coat to avoid the wood becoming molded. Check out this link for other important exterior maintenance tips!
6 Must-Do Outdoor Spring Home Maintenance Tasks
Weeding Out the Weeds
Getting rid of weeds is one of the simplest and most dramatic ways to improve your curb appeal. The best solution is to pull weeds out by the roots to make sure they don't continue to grow. Pre-emergent herbicides can help prevent weeds from sprouting without doing damage to your lawn. Specific tools are more manageable for different types of weeds because of the way the root structures grow. Check out this article about determining which device works best for your needs.
Tips & Tricks for Eliminating Lawn Weeds
6 Cases When you Should Hire a Professional
Installing Crown Molding
This may seem like an easy DIY, but you should leave this to the experts. There are dozens of different angles you'll have to consider and your math has to be exact. Save yourself a LOT of frustration and call in a pro!
Replacing Windows with French Doors
This job requires a lot of specialized materials and tools. You also have to consider how to keep the wall structurally sound during the replacement. Finally, you may have electrical wires that need to be rerouted to accommodate the new doors. Because of this, this project is best left to the experts.
Removing a Load-Bearing Wall
Knocking down walls should be left to the pros. Structural changes in your home require tons of planning. A licensed contractor is familiar with this procedure and will get the job done right.
Replacing an Old Driveway
There is a lot to consider when replacing an old driveway. This is hard work that requires specialized equipment. A small miscalculation may be costly, so play it safe and hire a professional.
Building a Pergola
Building a pergola involves site planning and understanding local code requirements. It also involves digging and setting concrete footers, which is no easy task for most homeowners.
Waterproofing Your Basement
Every home is unique, and no one game plan for waterproofing your basement that will work in every house. There are different approaches that professionals will recommend based on your home's unique challenges.
We hope these resources are helpful to you! If you're ready to tackle home ownership and all it entails, give us a call or send us a message. We'd love to help!