They say you never get a second chance to make a first impression. Curb appeal (or lack thereof!) is the first impression your home makes.
There's no denying the power of curb appeal for a home. Whether you're planning to sell your home soon or just want it to look good for passerbys, the exterior of your house can make a big difference. This spring, consider these 10 ways to add curbside appeal to your home to increase its value and offer the best return on investment.
1. Dress up the front door
The front door is important because it's a place most guests will see each time they come to your house. Adding new paint, hardware, a doorbell, or a seasonal door mat can make the entrance more welcoming and inviting. Bright, bold door colors are what gets many homes noticed as people pass by.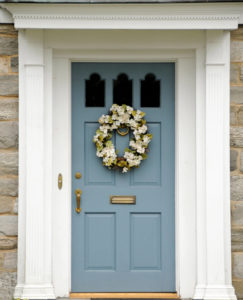 2. Add house numbers
If your house numbers aren't easy to see or if they're dirty and dingy, replacing them creates tremendous impact; especially when looking to sell your house. You want to make it as easy as possible for buyers to find your house after they see it listed online. Alternatively, you want your listing to be easy to find online if someone first sees your home while driving by.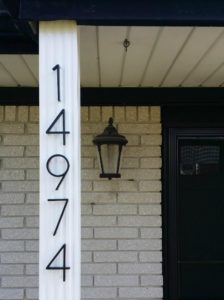 3. Freshen up your landscaping
Keeping the grass freshly cut, the bushes trimmed, and flower beds under control suggests a lot about how the inside of the house is maintained as well. We recommend bushes and small trees that are easy to maintain, mulch or stones that match the color theme of the exterior of your house, and flowers that add a pop of color. It's also suggested to have some sort of symmetry with your landscaping, whether it's an even number of bushes on each side of the steps if they're in the middle of the house, or alternating bush – flower- bush – flower.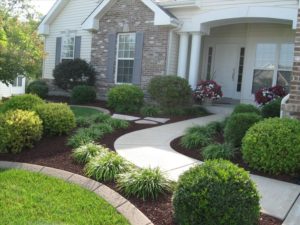 4. Update exterior lighting
Having a well-lit house helps it stand out at night to buyer. It also makes your home more inviting to guests – and less inviting to burglars! Placing small, in-ground lights along the sidewalk or at the steps can make it easier for guests to walk from their car to the front door. Keeping lights on by the front door or on the porch shows guests that you're (most likely) home or expecting company. Spotlights on the front or sides of a house can also show off its exterior and attract a buyers' eyes as they're driving by at night.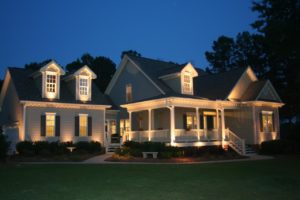 5. Repair the driveway and sidewalk
The driveway and sidewalk will be the first encounter most guests and buyers have with your home. Make sure there are no weeds growing up in the stones, cracks in the driveway, or dirt on the concrete. It's not very difficult to buy some spray for the weeds and pressure wash the mold and grime off the sidewalk. It does make a difference!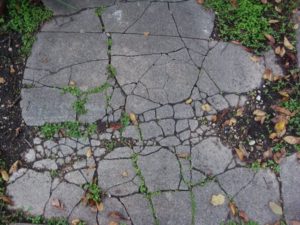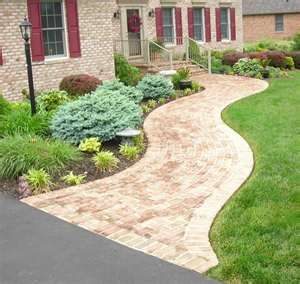 6. Dress up your garage door
Garage doors can be expensive to replace, but luckily there are easy and inexpensive tricks to make them look brand new again! If pressure washing them clean doesn't work, you can always paint them, add new hardware, or paint black faux-windows on the top. It's amazing what a difference these simple changes can make!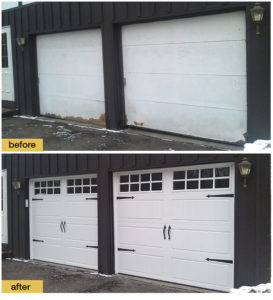 7. Upgrade your mailbox
Pick a mailbox that mirrors your home's trimmings. Dress up mail boxes for curb appeal by painting the wooden post to match the house's exterior color, or by surrounding it with a beautiful flowering garden. There are very unique mailboxes that can grab attention, but if you want to sell your home, it's best to go with one that is more standard and that matches others in the neighborhood. Most importantly, make sure your mailbox is standing straight and not damaged!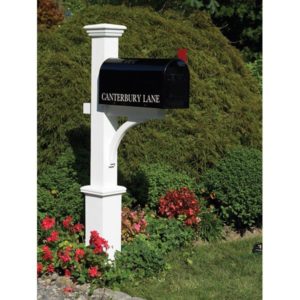 8. Freshen up siding, shutters, and trim
Siding gets dirty and damaged over the years, no doubt. But sometimes a good scrub or light pressure wash can make a world of difference! When it doesn't, paint touch-ups can help. Be sure to do the same with your trim and window shutters. Don't be afraid to think outside of the box when it comes to window shutters too! A bright, cheerful color can make your home really stand out and feel welcoming.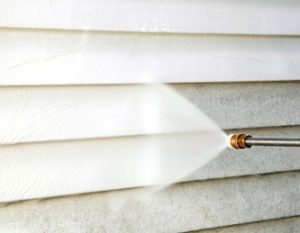 9. Maintain gutters and downspouts
It's amazing how many leaves, branches and other debris can get stuck up in the rain gutters. Make sure yours are clean and clear to support rain flow and to look tidy. If you have damaged gutters or downspouts, they're a cheap replacement that can make your house look sharp. This important not just for great curb appeal, but it an also help your home pass an inspection!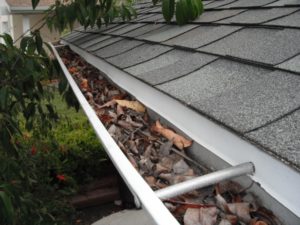 10. Make sure your roof is in good condition 
Last but certainly not least, the roof… It's very common for shingles to fall off or roofs to get dirty with streaks. A good cleaning and shingle patching can give your home a fresh look. If your roof needs to be replaced, it's important to face that reality. If necessary, it's best to replace the roof before listing your house for sale. That way, your roof and home will look great, and you'll avoid a major red flag in an inspection. If you can't replace the roof, be prepared to reflect that in your price or to come down during negotiations.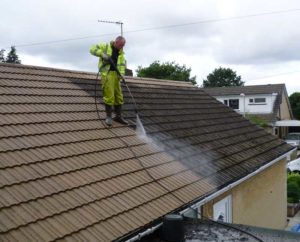 There's no better time than spring to make these quick fixes to your house to add curb appeal! If you've implemented these updates and are ready to list your house, or if you're looking to purchase a home that has stunning curbside appeal, contact us today! It's always a good idea to talk things through with a professional, and we'd love to help!